Wanna get teased?
Tonight's the night.

At midnight west coast time, we take the "Zack and Miri Make a Porno" teaser live, only at www.quickstopentertainment.com.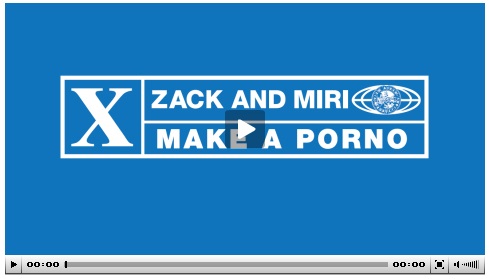 Don't call it a trailer, 'cause it's not a trailer; it's a teaser. There ain't a frame of footage in this puppy that's in the actual flick, so feel free to watch it without fear of "spoilers". This is just a little something to give you a bit of a feel for the flick.

Click here for "Porno".


Wireless messaging lets you receive special text messages about Movie Miguel directly on your cell phone! We will let you know about The Movie Miguel Show, Dj Movie Miguel, TV appearances, events, special announcements, and other information that you just can't live without. You can unsubscribe at any time. To sign up, just enter your cellphone number and hit submit! Standard text message rates apply.


To Subscribe to The Movie Miguel Show using iTunes: (automatically downloaded to your computer via iTunes)



MovieMiguel.com

MySpace.com/DjMovieMiguel