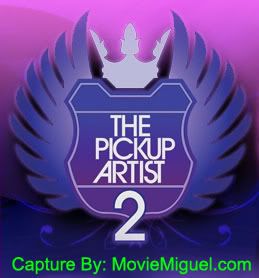 MovieMiguel.com
VH1's Pick-Up Artist is back for a second season with eight new misfits who will live together, learn together,
and love together…all under Mystery's expert guidance. One of those eight will be cast directly from our new
casting site, pickupartist2casting.com -- could it be you?

Last summer, the controversial "Pick-Up Artist" debuted on VH1 and eight lovable losers had the opportunity to
learn Mystery's famous "Mystery Method" - a step-by-step system to meet, attract, and seduce beautiful
women.

We're hosting a virtual casting call on pickupartist2casting.com looking for the one person who can survive the
elimination rounds and get the most votes, ultimately landing them a spot on Pick-Up Artist Season 2!

Head on over to pickupartist2casting.com and register as a hopeful where you'll post lots of videos, photos, and
blogs to show us you deserve a spot on the show. Or sign up as a voter and throw your support behind your
favorite hopefuls!

Good luck, and enjoy the new site!

PUA team

~~~~~~~~~~~~~~~~~~~~~~~~~~~~~~~~~~~~~~~~~~~~~~~~~~~~~~~
MTV


1515 Broadway
New York, NY 10036
(C) 2008

MTV Networks

. (C) and TM

MTV Networks

.


Wireless messaging lets you receive special text messages about Movie Miguel directly on your cell phone! We will let you know about The Movie Miguel Show, Dj Movie Miguel, TV appearances, events, special announcements, and other information that you just can't live without. You can unsubscribe at any time. To sign up, just enter your cellphone number and hit submit! Standard text message rates apply.


To Subscribe to The Movie Miguel Show using iTunes: (automatically downloaded to your computer via iTunes)



MovieMiguel.com

MySpace.com/DjMovieMiguel